Suzanne Hyatt
Engaged Teams.
INSpired leaders.
The Sky is the limit.
helping companies with their strategic Human Resources Priorities and all things people
Drawing on experience working with scaling organizations, whether that be a build from the ground up, during periods of high growth or in the face of organizational change, I understand the dynamic environment leaders face when growing a business.

I work with leaders to create a positive and productive work environment, a highly engaged workforce, and strong capable leadership while delivering HR outcomes aligned with your business objectives.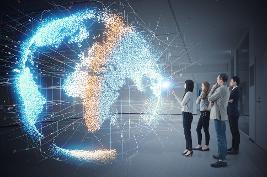 Human Resources Consulting engagements are tailored to your organizations needs. Engagements include: Organizational Strategy, Organizational Effectiveness, Developing a Strategic HR Function, Culture & Engagement, People Programs and Organizational Change.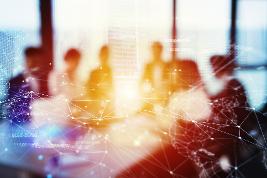 I work with organizations to assess theirleadership priorities and design and develop leadership and performance solutions that support your current and future leadership requirements.
Leadership and Executive Coaching programs focus on harnessing the inner talent of leaders and are designed to facilitate leadership development, personal growth and improved performance outcomes for leaders, their teams and their organizations.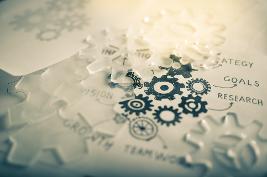 Fractional HR Executive engagements offer a high value solution for organizations requiring seasoned HR talent under a flexible arrangement.
Suzanne Hyatt
Principal Consultant
An experienced People & Talent Leader Suzanne has spent her career working with entrepreneurs, founders and leaders of scaling organizations.
As Principal Consultant of Hyatt Human Capital Solutions Suzanne is experienced in human capital strategy development and in developing leading talent management practices for scaling organizations. Suzanne has experience developing human capital strategies and tactics that help scaling organizations plan and attract, engage, build, retain and reward top talent. Suzanne has a depth of experience leading change efforts including merger & acquisition, organizational change and corporate initiatives .
Suzanne is an experienced leadership and executive coach (certification in process) and has experience working as an in-house HR executive, in a consultancy capacity, and as a fractional executive.
– Locations Served
Human Resources Consulting Services, Leadership Coaching and Executive Coaching:
Onsite: Kitchener-Waterloo, Cambridge, Guelph, London and surrounding areas
Mixed Onsite & Remote: Southern Ontario
Virtual: Canada and the USA


© Copyright Hyatt Human Capital Solutions
Image Credit: iStock